I am currently doing my Major Production as part of my University Course. As part of my responsibilities I had to design and model a Monster from the Deep Sea.

I went through a couple concepts in 2d and finalized on this design.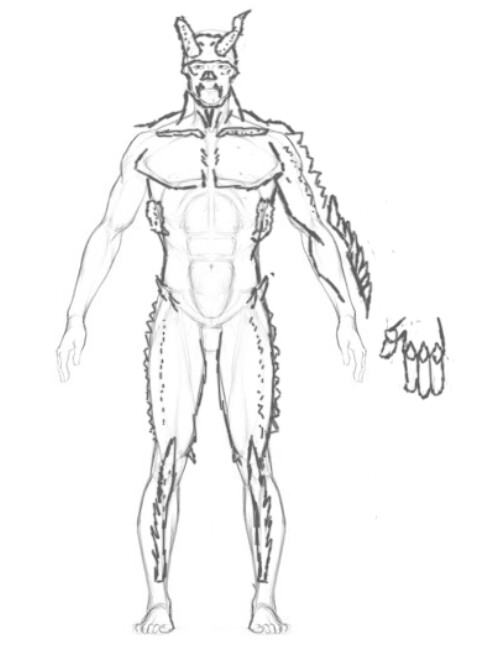 However I was still unsatisfied about how it didn't look "fishy" enough. I then added, gills, armpit & hand membrane and changed the lips.

I was still Iffy on whether or not to add gills to the monster. I received feedback on the entire face saying that the horns didn't fit with a fish at all.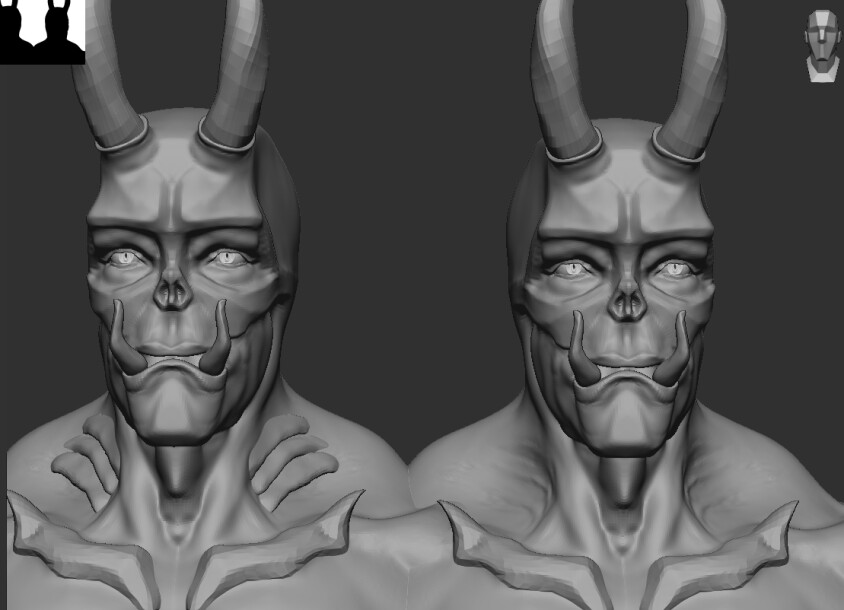 I took this feedback on board and redesigned the face a bit, I removed the horns and made the teeth thinner. I also reimagined the hard skin around the arms and legs to instead be hard scales. I took inspiration from an Angler fish when re-designing the face.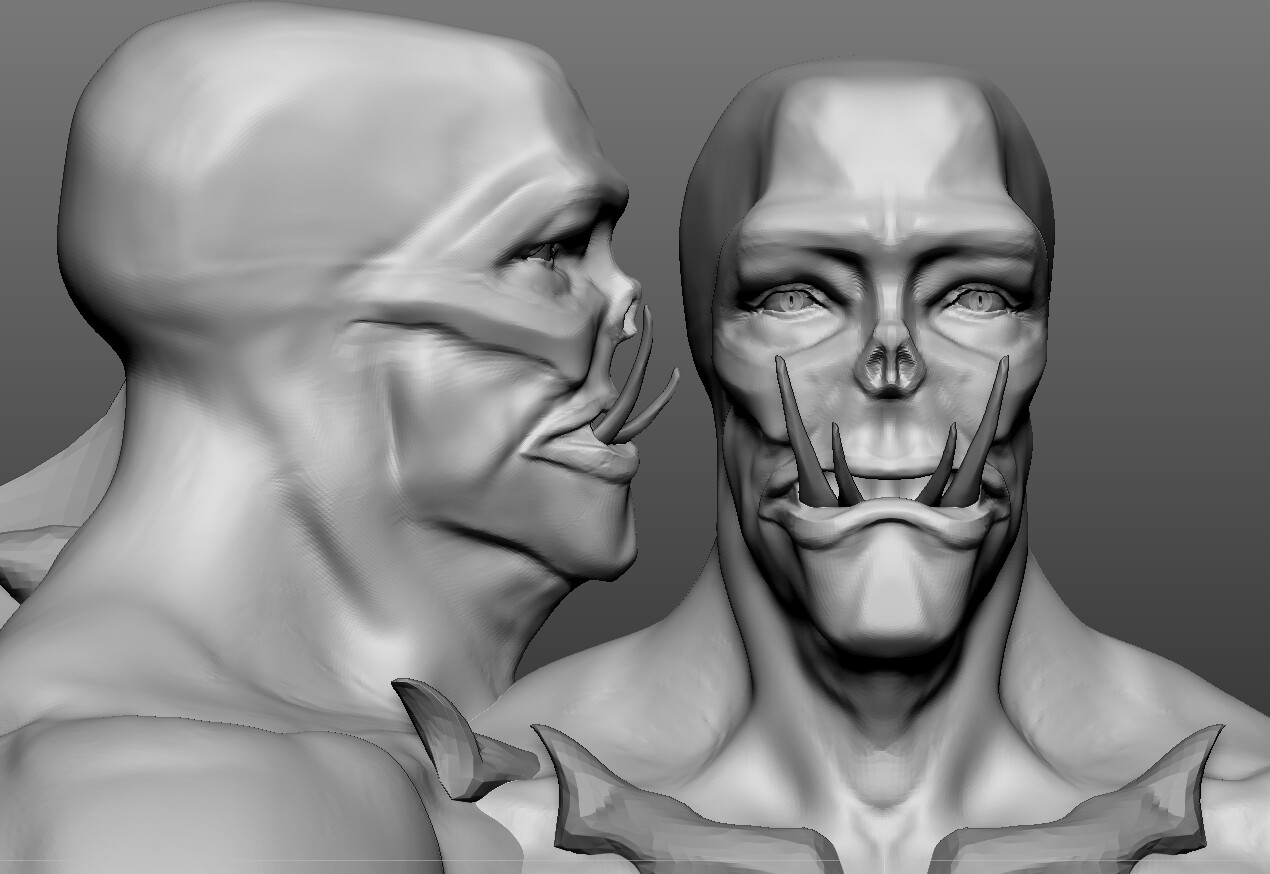 Satisfied with the 'fishyness' of the face I turned my attention to the rest of the body. I thought that Shark Scales would work really well for an aquatic predator. I made a set of 3 scales in Zbrush and applied it through a Nanomesh.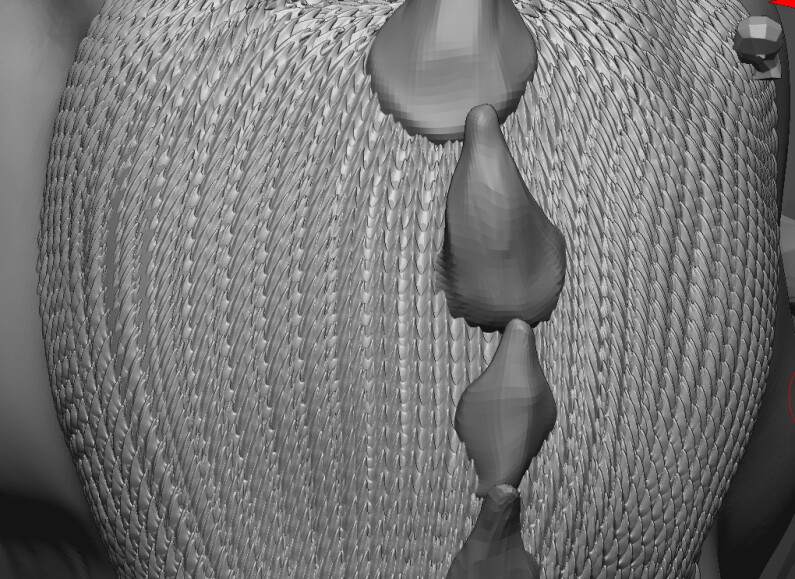 I found the uniformity and size to be too noisy and too dense. For scales this small I could instead do it in a texture . So I scaled the size up and decreased the amount of scales. 
This was my second attempt at the scales, they were more obviously scales at a distance but it was still far too dense. Retopologising and UV unwrapping this within the timeframe was going to be impossible. I reduced the number of scales for use in retopo and UV unwrapping.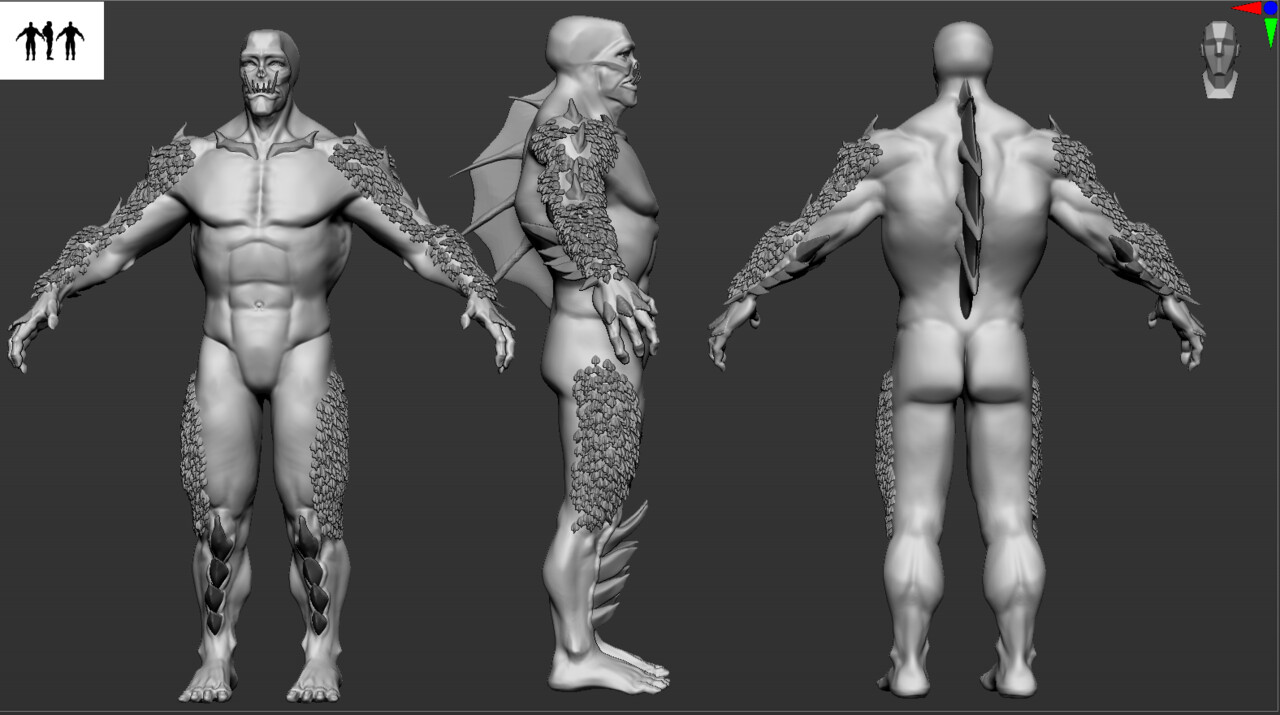 Finally, I have the finished High Poly in ZBrush